The Rhyguan Slitter rewinder is a compact, robust machine. It is fully servo-driven and features taper tension control, a BST web guide, shear slitting, turret rewinding, meter, and/or number counting. The machine easily runs at 300m/min and has automatic acceleration and deceleration to perverse excellent tension throughout the whole cycle.
The Rhyguan SMART HMS series are robust compact inspection machines for slitting and rewinding. Each unit features highly advanced servo technology, with excellent control over rewind tension control, and precision at high speed. The SMART HMS is designed for 100% inspection and high-speed slitting and rewinding of a wide range of materials. The Rhyguan concept allows for high precision and integration of your favorite brand inspection system and inkjet numbering system.
Modern Design Built To Last
All Rhyguan digital finishing equipment is designed with reliability and durability in mind.
Rhyguan machines provide years of reliable production based on modern robust design. the machine is built with a solid steel frame 25mm thick and features branded components such as the servo engines, controllers, electrical switches inside.
The user-friendly color touchscreen interface with a clear menu and settings enable operators to get started quickly the purpose of non-stop productions.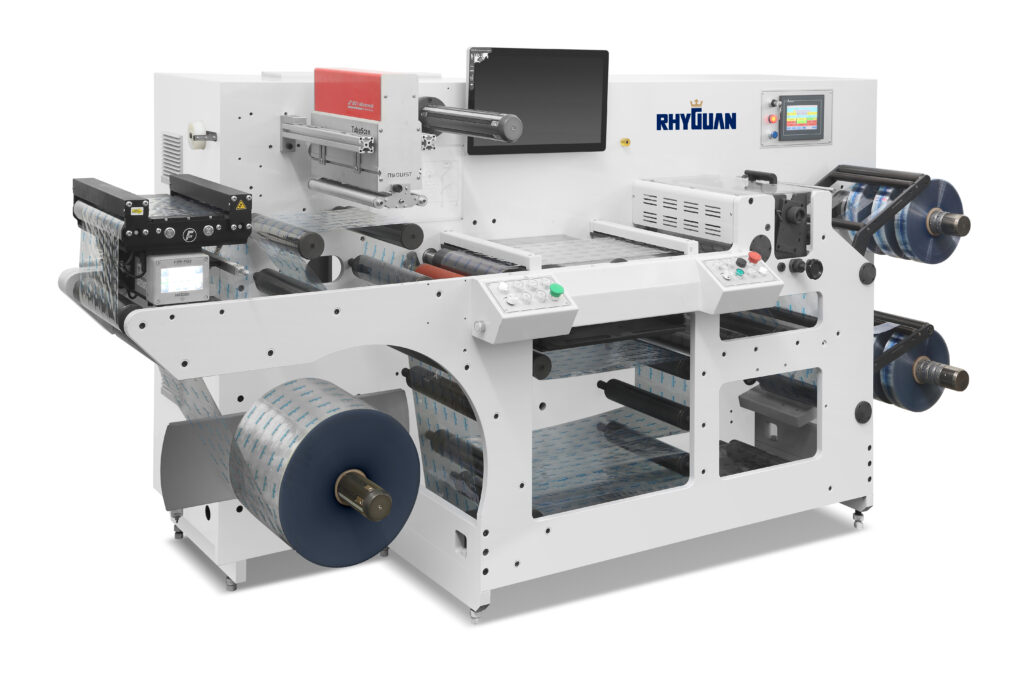 Find your Rhyguan solution and request a quote
If you want to let us help you to improve your productivity, please feel free to contact us.