Welcome to visit our European Demo Center in the Netherland!
We are here ready to test your materials and run real jobs with our digital converting/die-cutting machines. By clicking the button on the right, you can send a request to us.
5 reasons to choose Rhyguan digital converting equipment
1. Strongly focus on converting machinery for the digital labels.
2. Good quality and high efficiency.
3. Broad product line from small slitter rewinder machines to large digital converting units.
4. Positive customer feedback.
5. CE Certified in compliance with European health, safety, and environmental protection legislation.
6. Established strong regional sales networks all over the world.
7. NEWLY build Europe demo center provide opportunities for customers to see the machines running and working for real jobs.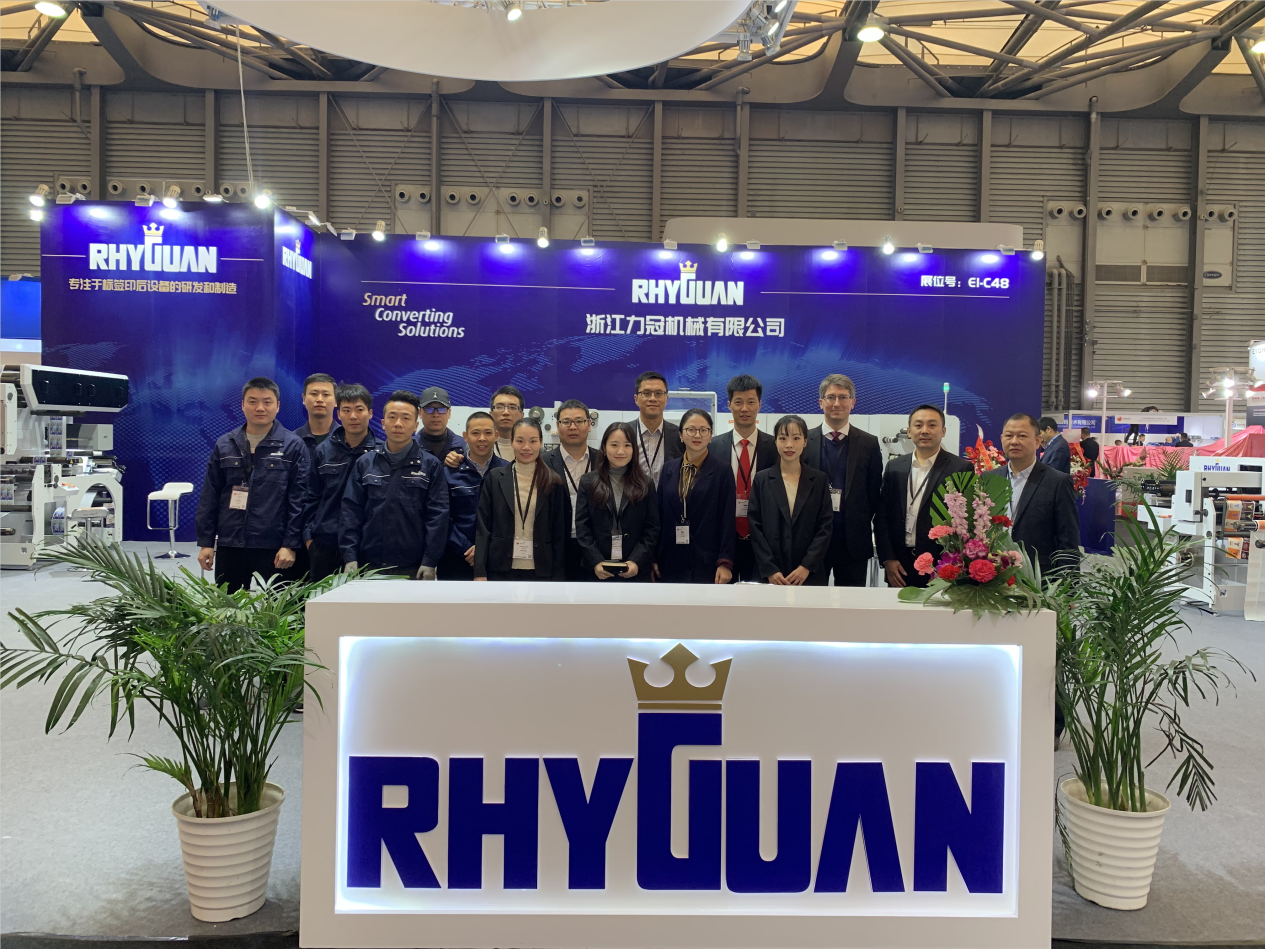 (click to read the whole Digital Labels & Packaging magazine )
Our customer said in the article: "12 years old goes some way to dispelling the legacy myth that all Chinese equipment is poorly constructed and liable to breakdowns. That perception is from days of old, and not so true these days. You might have a bearing or similar fail, but these are easily replaced and the same size as a European component, so can just be replaced easily in most instances. 'With the price point often lower, the quality of these machines and the work they can produce makes them worthy of serious consideration if you're looking to invest. Not everyone can afford or indeed needs high-end machinery with all the bells and whistles. A growing number of manufacturers from China, Japan, South Korea, and other countries in Asia have now established subsidiaries in Europe, Rhyguan Europe, for example, operates out of Eindhoven in the Netherlands.'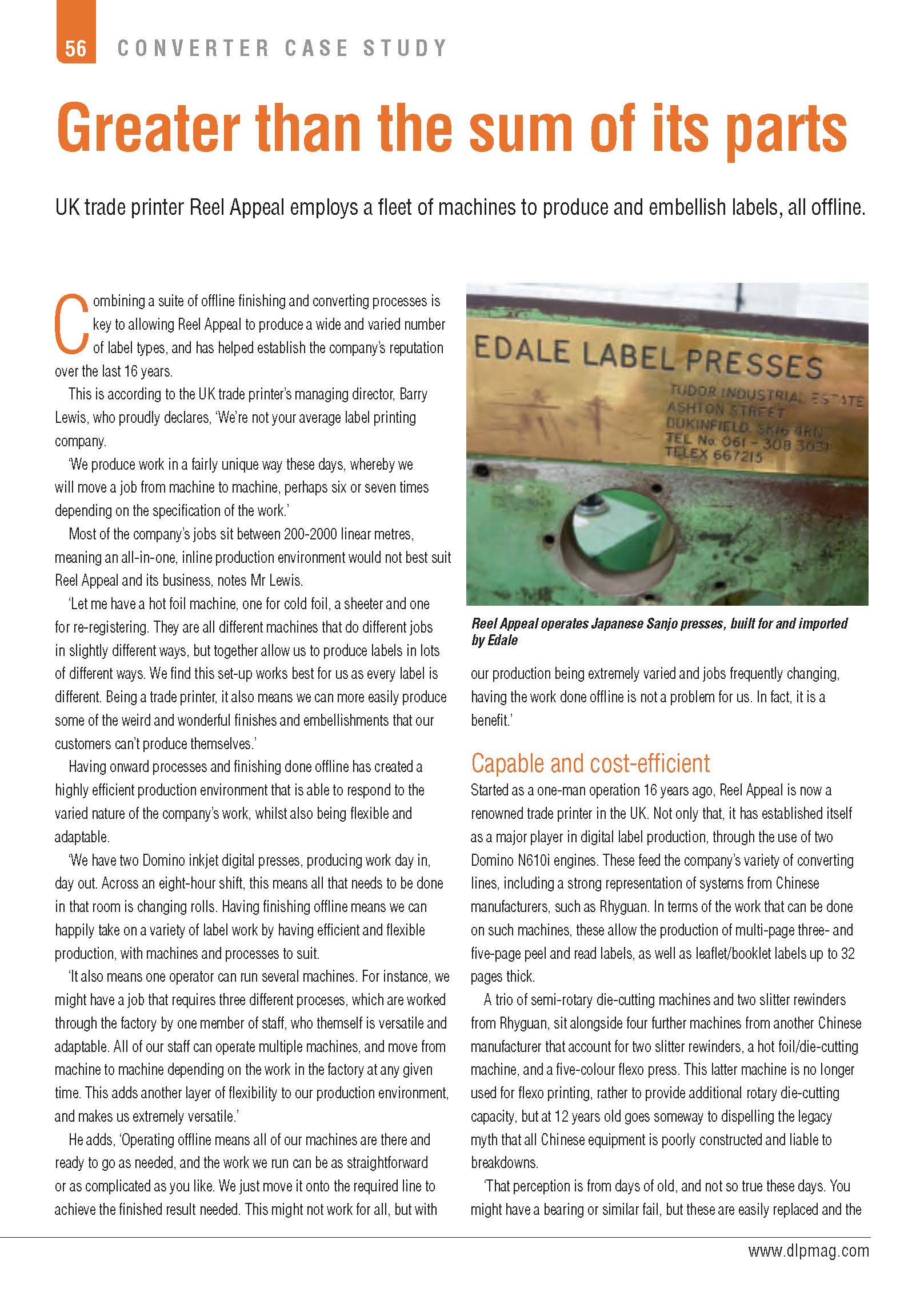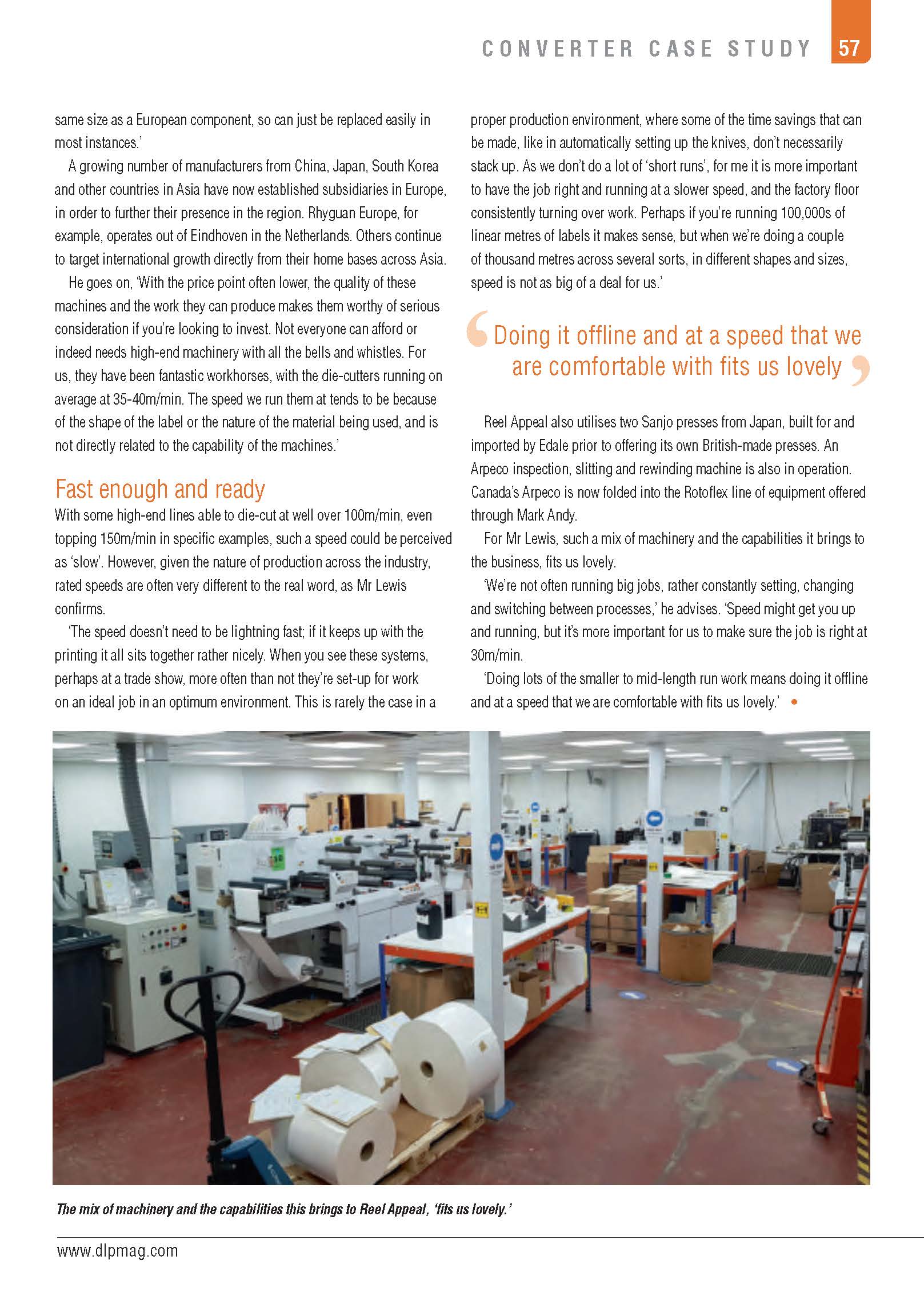 Need Help With Digital Label Finishing Solutions? We Are Experts!